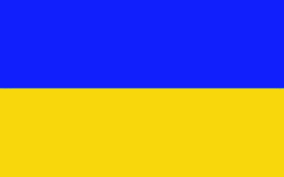 Accordo Ukraine provides a full range of professional written translations into/from Ukrainian language. Our professional translators of Ukrainian will be happy to handle your tailor made translations from English, German, Polish, Spanish, Italian, Portuguese, French, Hungarian, Lithuanian, Latvian, Sweden, Danish, Finnish, Romanian, Czech, Slovak, Romanian, Turkish, Chinese, Arabian, Azeri, Japanese and many other world languages.
Do you need translation of a standard document, legal, technical, medical text, WEB-site or online game into Ukrainian? No problem at all as to translate into Ukrainian is our passion and mission, so translation of standard documents (medical certificates and records, police clearance certificates, birth certificates, marriage certificates, passports, driving licences, employment certificates and references, diplomas etc.), contracts, agreements, charters, articles of association and constituent instruments, memorandum, powers of attorney, software and IT texts etc. from or into Ukrainian is our major business activity field.
How to make an order on translation into/from the Ukrainian language? It's really easy to order translation of any document or text into Ukrainian in our office in Ukraine (Kiev/Kyiv, Kharkov, Dnepr, Zaporozhye, Odessa, Lviv) or online in any corner of the world (Europe, Americas, Asia, Australia). Ready translation may be then notarized or certified by our company and delivered worldwide. As well, any translation can be attested by stamp of apostille/legalization at competent ministries.
What about the price and turnaround? It depends on the exact text to be translated, but the average cost amounts USD 5-15 per 1 page (2000 characters) and 5 pages per 1 day as the normal course of translation delivery.
Get your personal quotation on translation into/from Ukrainian: +380951430595; +380631422102; accordointernazionale@gmail.com