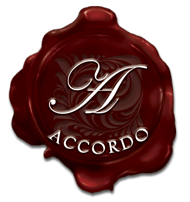 ACCORDO UKRAINE is the representative office of a Slovak based international company ACCORDO INTERNAZIONALE rendering professional services of European level at affordable Ukrainian cost. Translation agency ACCORDO UKRAINE specializes in written translation of a number of topics: legal translation, medical translation, technical translation, financial translation, etc.
Professional translators of our translation agency in Kyiv provide translations into/from Russian, English, German, French, Spanish, Italian, Portuguese and Polish in short terms guaranteeing high quality. All ready translations go through the two stages of obligatory examination by correctors and proof-readers.
ACCORDO UKRAINE provides a full range of business services: written translations in Kyiv, corporate courses of foreign languages, legalization and apostille stamping, notarization (notary certification) of documents, police clearance certificates proceeding, etc.
Advantages of dealing with our company:
•    European quality of services;
•    quality control by our European head office;
•    big base of professional staff and freelance European translators;
•    customer service 24/7;
•    bonus programs, special offers, discounts and other loyalty options for our clients.
Office of translation company in Kiev
12 Borysohlibska str., off. 11, Kyiv (Center, right bank, center, Podil district, Podil – metro station Poshtova Ploshcha/ Kontraktova Ploshcha/ Tarasa Shevchenko)
Tel:     (+38 044) 383-25-36
(+38 095) 143-05-95
(+38 063) 142-21-02
e-mail: accordo@i.ua; accordointernazionale@gmail.com


+ 38 095 143 05 95